Rehabilitation teams
As of 2020, our rehabilitation professionals including 19 medical doctors and 162 therapists work for the department and provide rehabilitation to approximately 45% of all the patients hospitalized in the university hospital. In the early stage of hospitalization, rehabilitation teams visit patients in their rooms while their condition is not stable, and after their condition has improved, rehabilitation is provided at the rehabilitation gym. The rehabilitation gym covers an area of 1,900 m² and is equipped with a variety of advanced equipment such as advanced gait analysis system and various rehabilitation robots. In 2019, the department of rehabilitation medicine treated 9,161 new patients for rehabilitation.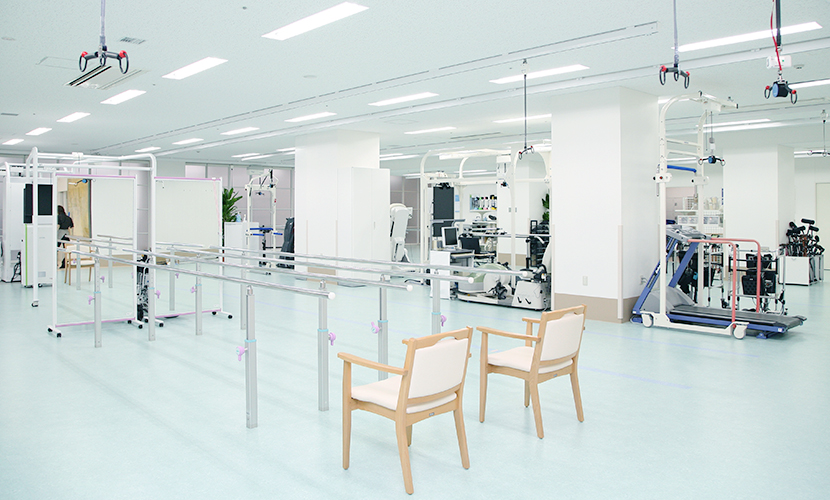 Fujita Health University Hospital Rehabilitation Center
Rehabilitation from the acute stage
When hospitalized due to illness, patients may find it difficult to move on their own due to their medical condition, or they may suffer from loss of muscle strength and exercise tolerance due to prolonged bed rest for treatment. To minimize this "harm caused by rest", our hospital has a system where therapists are assigned to intensive care units including stroke care units and neurosurgical care units, and are able to initiate rehabilitation from an early stage. This system helps minimize "harm caused by rest" in the early stage, and helps patients resume their activities well.
Advanced rehabilitation ward
Kaifukuki Rehabilitation Ward (KRW), which is a convalescent rehabilitation ward covered by Japanese medical insurance system, is an inpatient rehabilitation system that was institutionalized in April 2000 with the aim of preventing patients from becoming bedridden after a stroke or bone fracture. In January 2018, Fujita Health University opened a new KRW in the university hospital, taking advantage of the experience of Fujita Health University Nanakuri Memorial Hospital, which has been promoting the creation of a framework for advanced Kaifukuki rehabilitation since 2000. With a rehabilitation gym located in the ward, the entire ward is considered as a space for activities, and together with our experienced staff, we provide rehabilitation every day throughout the year. We support patient recovery by preventing "harm caused by rest" in the acute phase and increasing the amount of activity in the KRW without interruption. The maximum amount of one-on-one rehabilitation with a therapist that patients can receive is three hours per day. In addition, our wards have programs to increase activities, such as circuit training for one hour per day, training with nursing and care workers, and self-training program prescribed by therapists-in-charge in the wards to achieve faster and higher levels of recovery. Moreover, two social workers are available for consultation by the patients and their families to facilitate communication with doctors and ward staff and to reduce anxiety about life after discharge.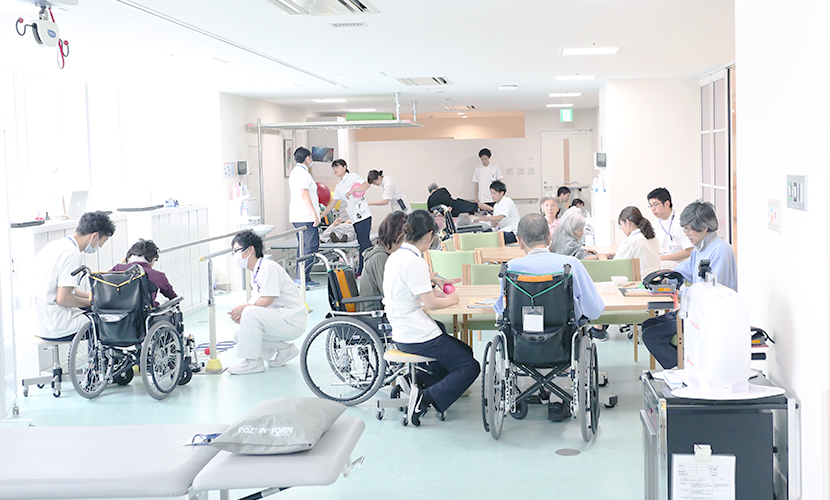 Fujita Health University Hospital, Kaifukuki Rehabilitation ward
Proactive development of transdisciplinary teamwork
There are several medical teams that support patient recovery, such as dysphagia and nutrition care, and urinary, bedsore, pain, and dementia care. The Department of Rehabilitation Medicine contribute to each team. In particular, we lead the dysphagia treatment team. The team consists of physiatrists, certified nurses, speech pathologists, dietitians, dental hygienists, and dentists, and evaluate and treat patients who are unable to eat by mouth due to various diseases.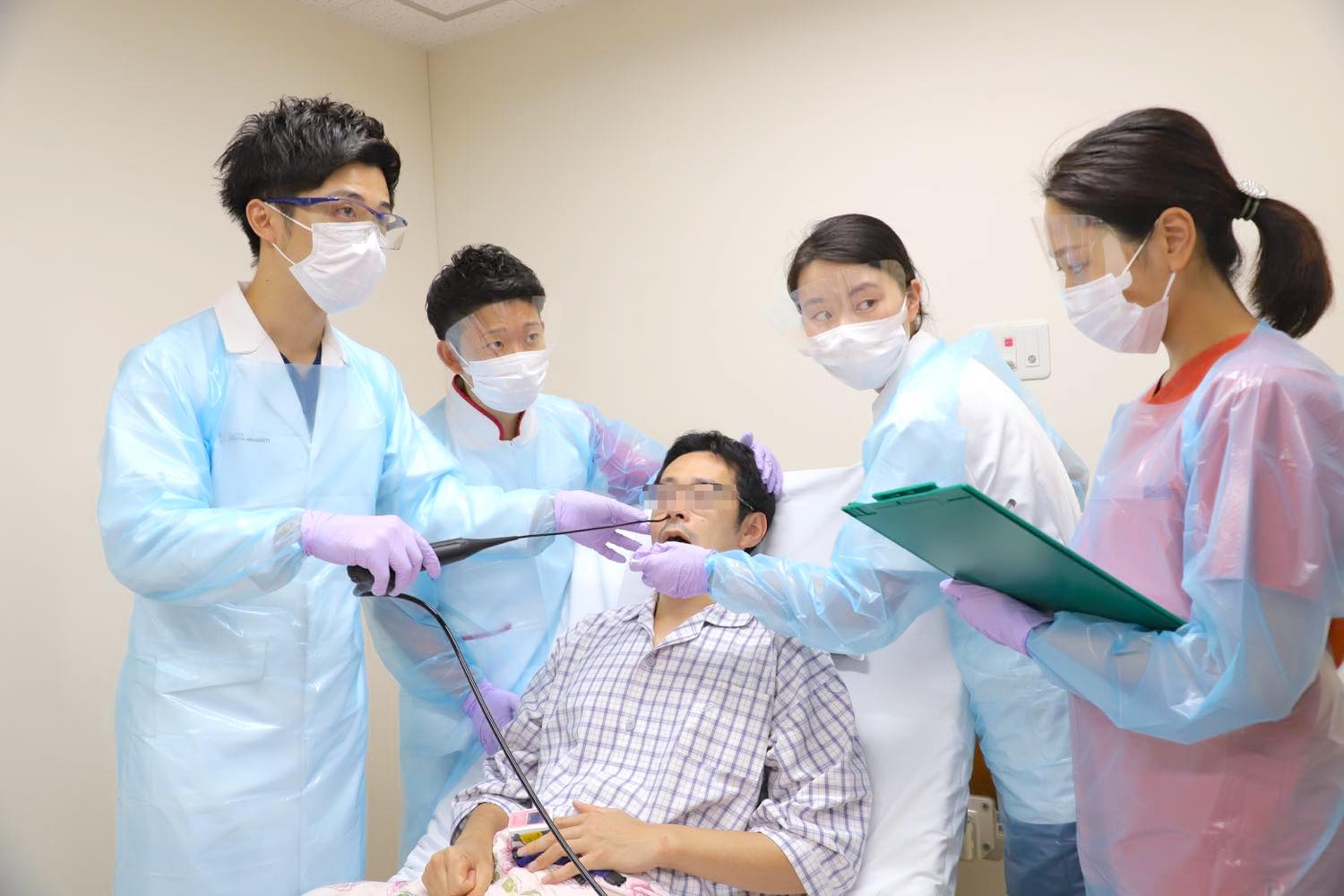 Dysphagia treatment team